lunch box some call it lunch pail or lunch kit or the fancy well known
Bento
and i call it Food from Heaven.
a simple red and green apple + good grade fragrance rice with
Sambal
tumis
bilis
sit side by side with sunny side egg beats all the foods here in my place. while waiting for lunch hour i can't hold my self together. Once open the container it releases the mouth watering smell. may be simple side dish for you guys but the level of satisfaction complete my day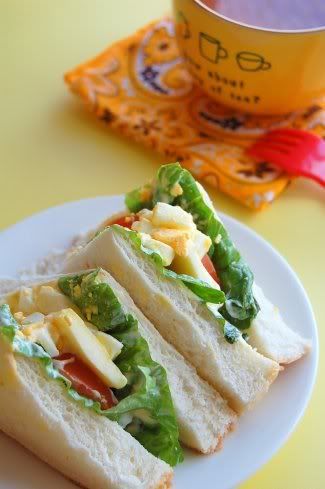 the best part of all this it reminds me of my dad.... each day for several month
Walid
(dad) and
Ibu
(Mom) came to my school bring me my lunch box. back then it is quite embarrassing to have parents come over everyday and bring you things to eat and waits until you finish and only then they leave..... but am happy they did that ... i don't remember talking to my dad that long but his action and treats still fresh in my head.
i promise to my self i will make sure my children will bring their lunch from home until they say stop i hate it and it is embarrassing so... there...... schedule for western, Asian and eastern delicacies....
aiyah
sudden crave for
sanma
takikomi
gohan